Our experience and skill during the embroidery process creates 3-D affects and superior detail.
With over 20 years of experience in custom embroidery and screen printing, Key Creations has provided unmatched service in Portland, Oregon.
Contact us today for additional information, references, and a free quote.

Competitive Pricing
Your business, team, or special event promoted on apparel for a lot less than you think!
Custom Designs
Unique, custom designed embroidery of your logo or event branding.
Quality Apparel for Any Budget with Names You Trust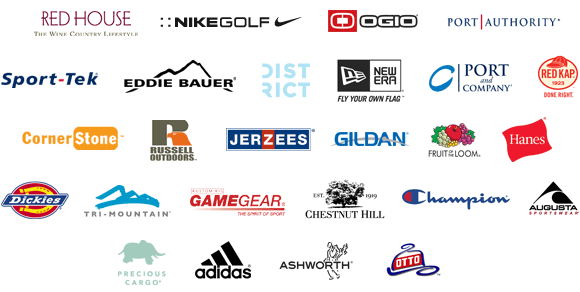 Custom Embroidery on Almost Anything
We have embroidered on materials ranging from silk to leather, and have embroidered on everything from caps to robes.
Some unusual items we have helped clients with in the past include:
Piano Covers
Padded Horse Blankets
Headrests and seat backs in automobiles
Seat backs and transom covers for boats
Looking for more information? We have a list of frequently asked questions, but encourage you to contact us with any questions you may have.
Our Work Speaks for Itself!
Trademarks
We have over 7,000 designs!
Frequently Asked Questions About Custom Embroidery
What is the cost of custom embroidery?
Does it cost more if the logo is larger?
Yes, the size of the logo can affect cost. For example, the cost of putting a logo on the left chest of a jacket is less than the cost of full-back placement. The time and materials needed is based on the size of the logo.
Does it matter how many thread colors?
We do not charge based on thread color changes.
Will a get a proof before you start production?
Yes, a free "sew-out" is included for your final approval prior to production. A sew-out is the embroidery industry term for what is essentially a cloth square showing an example of the embroidered logo.